Surf, Beach, Towel Poncho – Men – Mexican Strippes
$74.95
Quick-drying material that can absorb water easily and dry quickly
Hooded design to help keep your head and neck dry
Large arm openings allow for easy movement and flexibility
Dry off when getting out of the water with our Surf & Beach Ponchos For Men and order yours today!
Product description
Fellas, step into a world of comfort with our Surf & Beach Ponchos For Men. Now you can comfortably change when you're getting out of the water into something that's made for the occasion. The poncho fits loose so you have all the freedom to move around without feeling restricted one bit!
A new era of beach clothing is here and it's here to stay. Use our surf and beach ponchos to dry off without needing an extra towel packed up in the car. Now go enjoy your day at the beach and come back dry and comfy in this beach poncho!
Product specifications
| | |
| --- | --- |
| Weight | 1000 g |
| Size | Adult M-XL |
| Color | Mexican Strippes |
| Sleeve size | Medium |
| Cleaning | 68°F |
| Warranty | 6 months |
Reviews (10)
The perfect poncho for the outdoor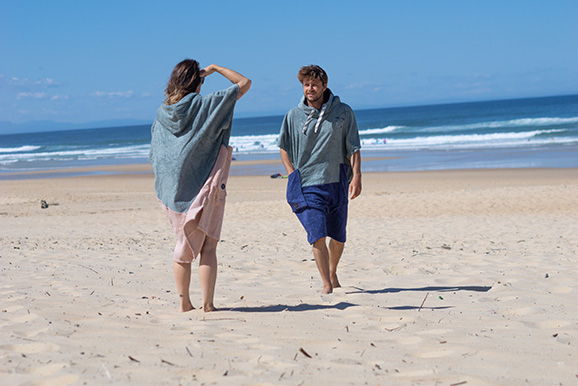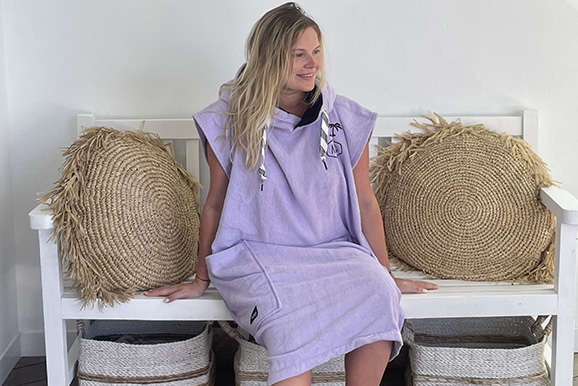 Our ponchos provide absorption, warmth, gentleness, and comfort. Uncover the poncho range tailored for men (standard or XL for larger sizes), women, adolescents, and children (complete with adorable bear ears on the hood), available with or without sleeves. Say goodbye to traditional bathrobes and towels, and welcome the poncho into your life!