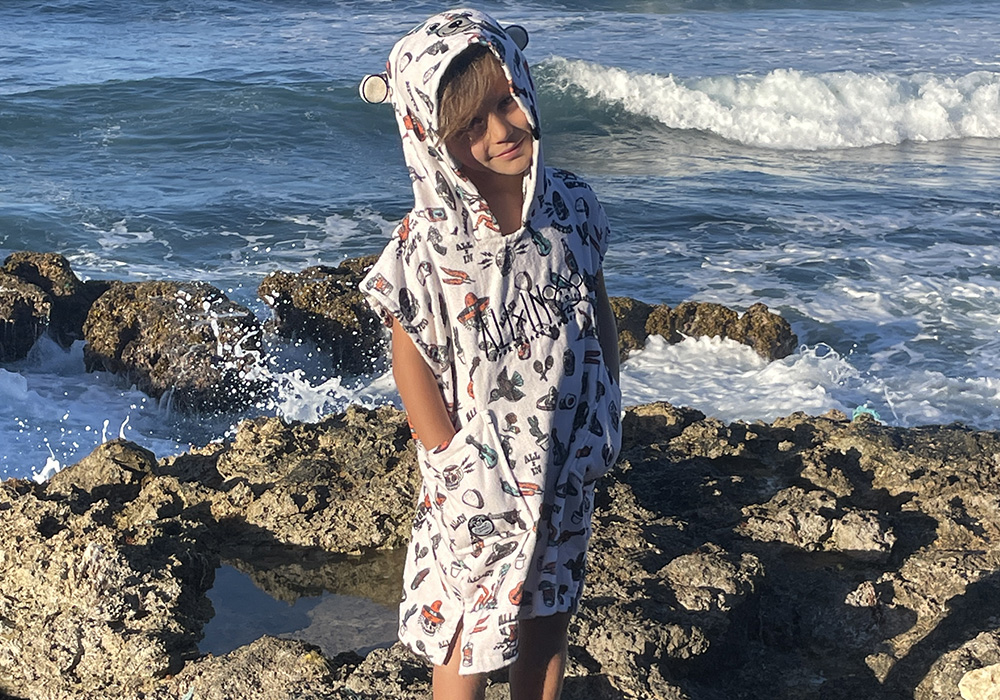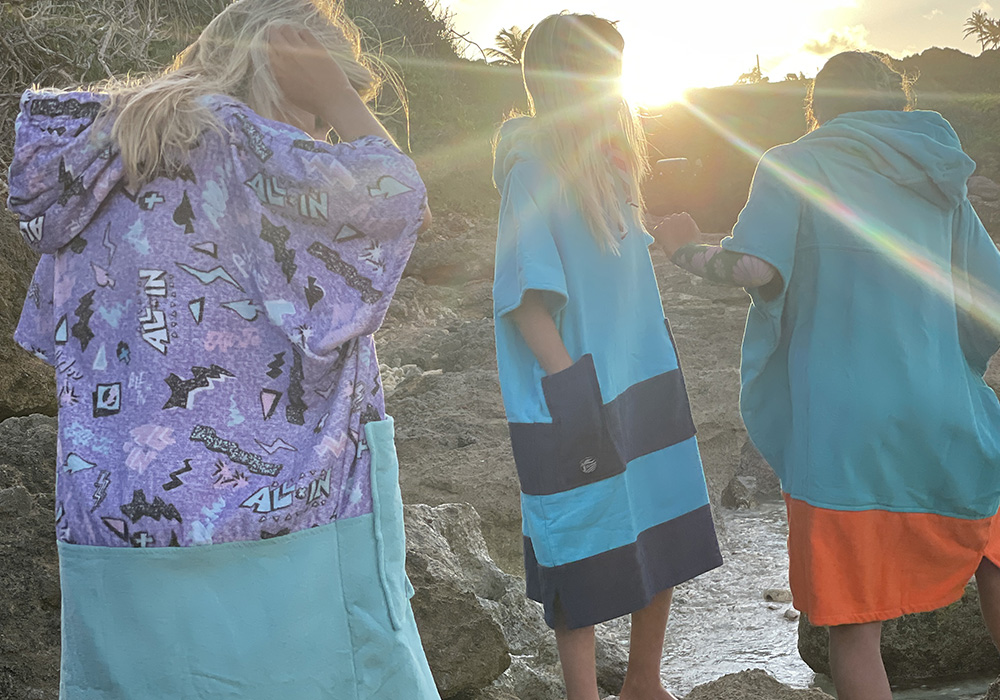 These ponchos are more than just bath items. They're truly soft, comfortable companions for your little ones after a great day of water play, a bubble bath or a quick shower before bed.
And what makes our terry ponchos for kids so special, you ask? Three words: comfort, convenience and fun.
Confort
Our terrycloth ponchos are designed to wrap your child in a soft embrace, drying him quickly after a moment of play in the water. It's as soft as a teddy bear and as warm as a cuddle, perfect for soothing post-bath or pool chills.
Convenience
No more stressful changing after a swim. The terrycloth poncho gives your little one all the privacy needed to change comfortably, avoiding scenes of "no, I don't want to change!" What's more, it's easy to put on and take off, making bath time even more enjoyable.
Fun
Our terry ponchos for kids are much more than just bathing accessories. They're superhero capes, princess dresses, explorer costumes… With a variety of bright colors and fun patterns, every child can choose a favorite and unleash his or her imagination. Who says shower time has to be boring?
So, whether your child is a splashy little pirate, a future swimming champion, or simply someone who enjoys the softness of a good bath, our terrycloth ponchos for kids are the essential accessory to their daily routine. They bring smiles and comfort, and above all, they make every moment after the bath a moment of pure happiness. You'll wonder how your little ones ever got along without them!
The largest children's size is the "junior" size. This is for children up to 1.50 m tall. After that, it's time to switch to an adult size.
Yes, our ponchos are OEKO-TEX® and AZO free certified, which means they are child-safe.
Similar designs can be found between sizes. That said, some children's models exist only in this category (often very childish designs).