Do you love your surfboard? Then it's time to show it with a Surfboard Sock!
Whether you're a seasoned surfer or a casual beach-goer, this product is an essential part of your surf kit. Designed to protect your surfboard from scratches, dings, and UV damage, our Surfboard Sock ensures that your surfboard stays in pristine condition all year round!
Constructed from high-quality, durable materials, our Surfboard Sock is made to last. With its snug fit, this sock provides excellent coverage for your surfboard, protecting it from any damage that could be caused by accidental drops or impacts. You can finally store or transport your surfboard without worrying about accidentally damaging it in the process.
Not only does it protect your surfboard from damage, but it also keeps sand and debris from getting on your board and in your car!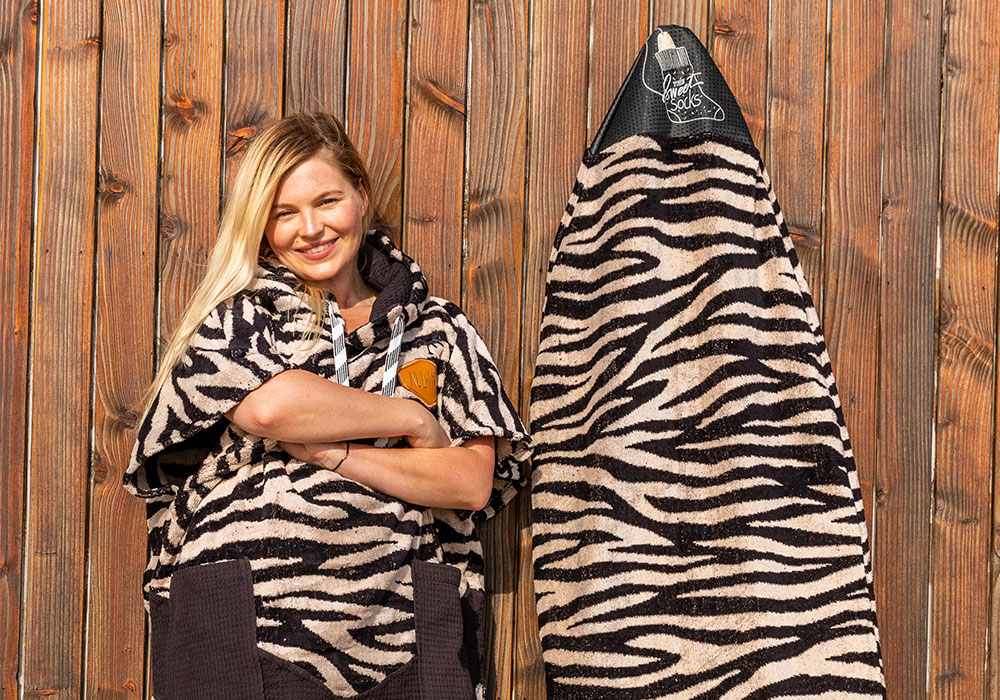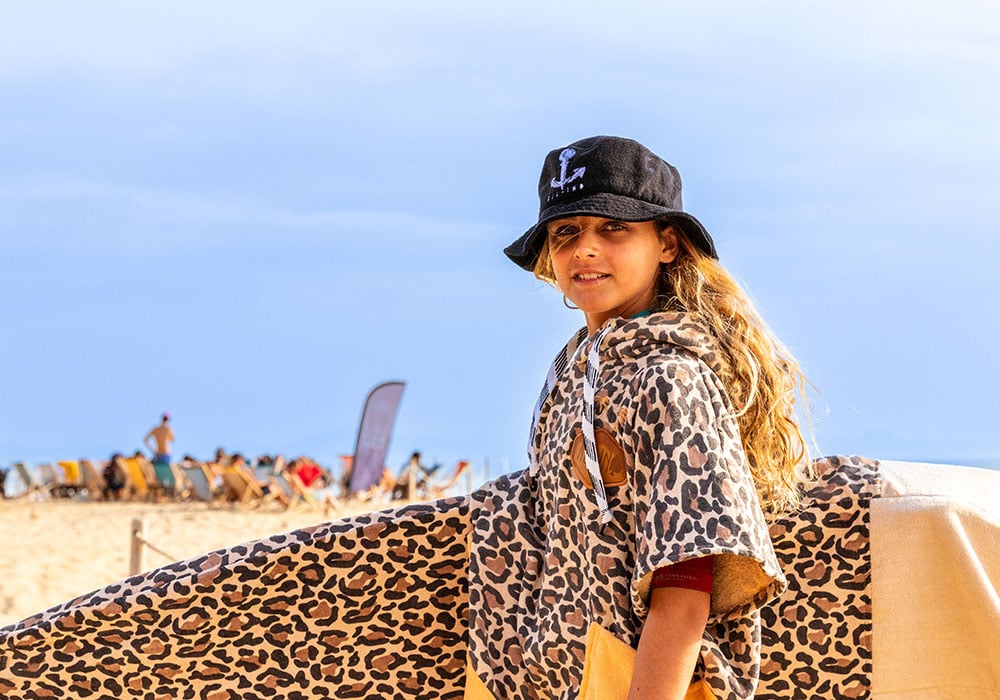 You'll find our Surfboard Socks come in a range of colors, so there's an option for everyone out there. The loosen material allows for a perfect fit on any board, from longboards to shortboards, and the different sizes make it easy to find the perfect fit for your specific board. The variety of colors also means that you can choose a Surfboard Sock that complements your board, making it a stylish accessory that will enhance your beach experience.
The Surfboard Sock is incredibly easy to use. Simply slide your surfboard into the sock, pull the drawstring tight, and you're good to go. The sock will fit snugly around your board, providing complete protection from any little bumps or scrapes. The drawstring also ensures that the sock stays securely in place, so you don't have to worry about it slipping off during transport.
The perfect protection
Every surfer's board has a few scratches and dings on it. It's the natural process of keeping a surfboard for years. But, what if we told you that doesn't have to be the case anymore? We make socks for our feet, so it only makes sense we make them for surfboards!
You can now take your surfboard to any beach across the country without any accidental damage ruining its look!
Decorate your surfboard
One of the best things about our Surfboard Sock is that it's not just for protection. It's also a stylish accessory that adds to the overall aesthetic of your surfboard. The variety of colors and patterns means that you can find a sock that matches your personal style and the design of your surfboard. Whether you want a bright, bold color or a subtle, understated pattern, there is a Surfboard Sock for you.
Materials built for rugged environments
Made from high-quality, durable materials, this sock is built to last, reducing the need for frequent replacements. Additionally, the sock's protection against damage means that your surfboard is less likely to need repairs, which reduces waste and extends the lifespan of your board. These surfboard socks are a win-win all the way around!
Several stylish options to pick from
One of the best things about these surfboard socks is how they can make your board more appealing in storage or while transporting. They come in a variety of fun designs and color combinations that are sure to catch the eye of any casual or pro surfer.
Pick the option that you like most and make your surfboard a little more personal!
Are you still not convinced?
Consider these 3 crucial benefits our surfboard socks offer:
Extends the life of your surfboard: A surfboard sock is designed to cover the entire board, creating a protective layer that shields it from damages that could be caused by accidental drops or impacts. This will help your board stay in better shape and prevent any small damage from leading to bigger problems in the future.
Quick and easy transportation: Another great benefit of using a surfboard sock is that it makes transport and storage of the board easier. The sock's snug fit helps to keep sand and debris from getting on the board and in your car, while also reducing the risk of damage during transport.
Unique stylish accessory: With a variety of colors and patterns available, you can choose a sock that complements your personal style and the design of your surfboard. This not only adds to the aesthetic appeal of the board but also makes it easier to spot your board among others at the beach.
Always choose a cover size slightly larger than the size of the board you want to put in it. For example, for a 6'2 board. It's ideal to use a 6'8.
Our socks make it easy to carry surfboards up and down stairs, in the car or on the train. However, for air travels, we recommend a thicker cover. The protection is reinforced on the nose, and sponge on the rest of the board.
Our products come with two pocket on the inside of the sock wich is very usefull ! There is also a clamp to make sure your board doesn't get out of the sock.