Our blanket hoodie is the ultimate in comfort and coziness. Say goodbye to bulky coats and uncomfortable layers, and hello to a soft and warm embrace that feels like you're wearing your favorite blanket. The blanket jacket is going to be your new best friend when it comes time to lounge around at home and prepare for bed.
Crafted from ultra-soft and fluffy material, the blanket hoodie is designed to provide the ultimate comfort experience. The material is lightweight, yet warm, and perfect for layering in chilly weather or wearing alone on those milder days.
The blanket hacket is a versatile addition to any wardrobe, perfect for a normal weathered summer day out, snuggling up at home, or even wearing to work. The oversized fit and relaxed style make it easy to wear over any outfit, and the variety of colors available ensures that there's one for everyone.
Showing 1–24 of 26 results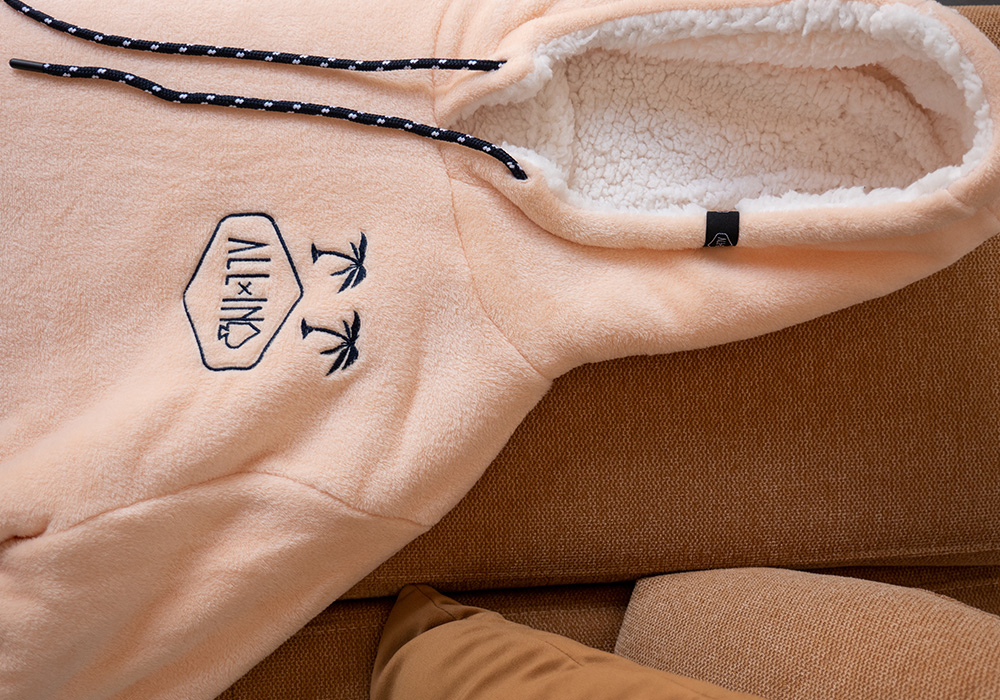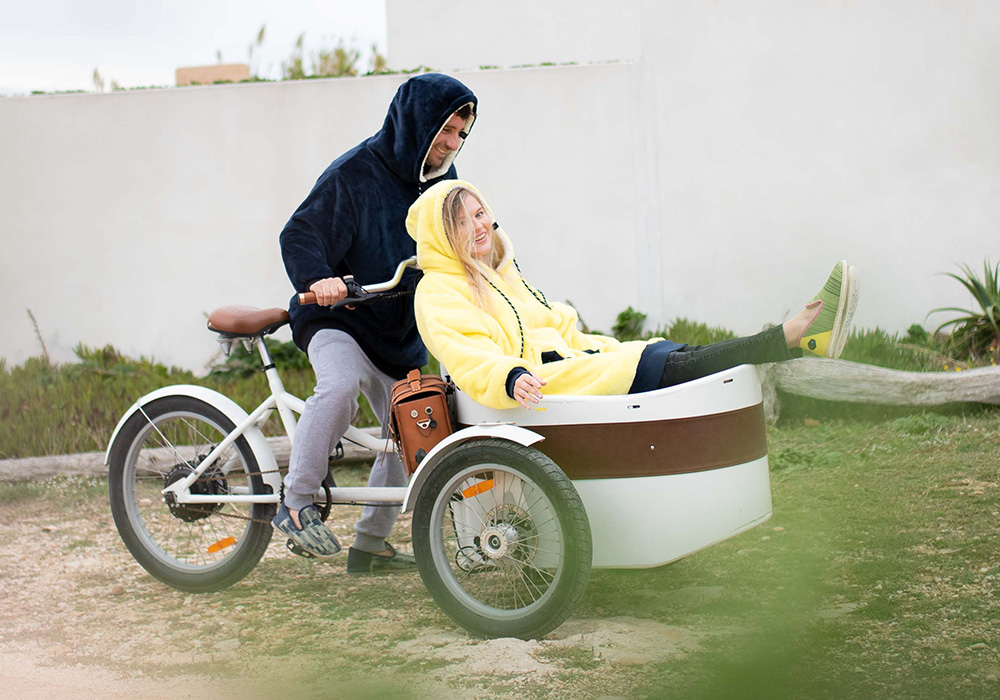 The oversized hood provides extra warmth and comfort, and the deep pockets offer a practical solution for keeping your hands warm or holding your essentials. Whether you're running errands, lounging at home, or walking your dog, the blanket hoodie is the perfect companion.
Now you can experience the ultimate in comfort, warmth, and coziness. It's like being wrapped in a warm hug all day long, and you won't want to take it off. You can wear it on long car rides, while traveling on a plane, or even while camping in the great outdoors.
In addition to being ultra-comfortable, it is also easy to care for. Simply machine wash it alone and tumble dry on low heat, and it will come out looking and feeling as good as new.
A blanket and hoodie in one
Giving you both the benefits of a hoodie and a blanket in one coat. This blanket hoodie offers the coziness of a blanket with the convenience of a hoodie. It's the perfect hybrid hoodie and a comfortable option any day of the week, providing both warmth and style in one garment.
Oversized hood for added warmth
The oversized design of a blanket hoodie allows for maximum warmth and comfort, while the hood provides an added layer of protection from the cold. This means that you can customize your level of warmth, depending on the weather and your personal preference. Some even like using the large hood to cover their eyes and simulate darkness to help them fall asleep quicker!
Style beyond its years
Our blanket hoodie is not just a functional garment, but it's also a fashion statement. It's a stylish and trendy way to stay cozy and comfortable, with a variety of colors and patterns available to suit any taste. The oversized design and relaxed fit give it a casual, yet fashionable look that is perfect for any occasion.
Use it indoors or outdoors
You don't have to limit using the blanket hoodie indoors, as it's also perfect for outdoor activities. Whether you're sitting by a campfire late by night, watching a sports game, or going for a hike, a blanket hoodie provides the perfect combination of warmth and comfort. It's also a great option for travel, as it can be easily packed and worn on planes, trains, or long car rides.
Are you still not convinced?
Consider these 3 crucial benefits our blanket hoodie offer:
Comfort like you've never felt: Perfect way to indulge in the ultimate level of comfort. Made from ultra-soft materials, it provides the perfect amount of warmth, without feeling heavy or bulky. Its oversized design ensures that you can snuggle up in it and wrap yourself in complete warmth, feeling cozy and relaxed.
Use on several different occasions: Great for snuggling up at home and a range of activities. Whether you're watching a movie on the couch, running errands, or spending time outdoors, the blanket hoodie is the perfect accessory. It can be worn on its own or layered over other clothing, making it versatile for all seasons.
Practical and convenient: Its oversized design makes it easy to wear and move around in, while its deep pockets offer a practical solution for holding your phone, keys, or other essentials.
You can follow our size guide to find your way around: Junior for people up to 1m50, XS-M for people up to 1m70, then L-XL for taller people. A 1M60 person can also opt for an L-XL, if they want to wear it extra large.
We do indeed have a "junior" format for children as young as 8.
Our blanket hoodies are premium quality and keep you really warm even in winter. The material is entirely recycled. The cut is more fitted, so you can keep it on even when you're getting out of bed or off the sofa – too practical!