Surf changing ponchos for women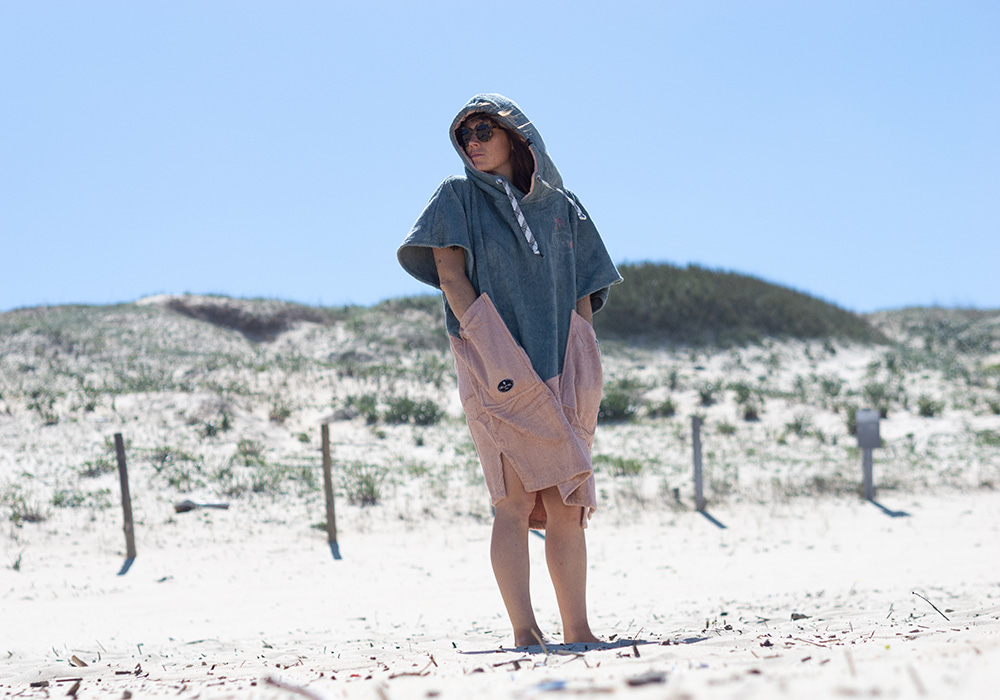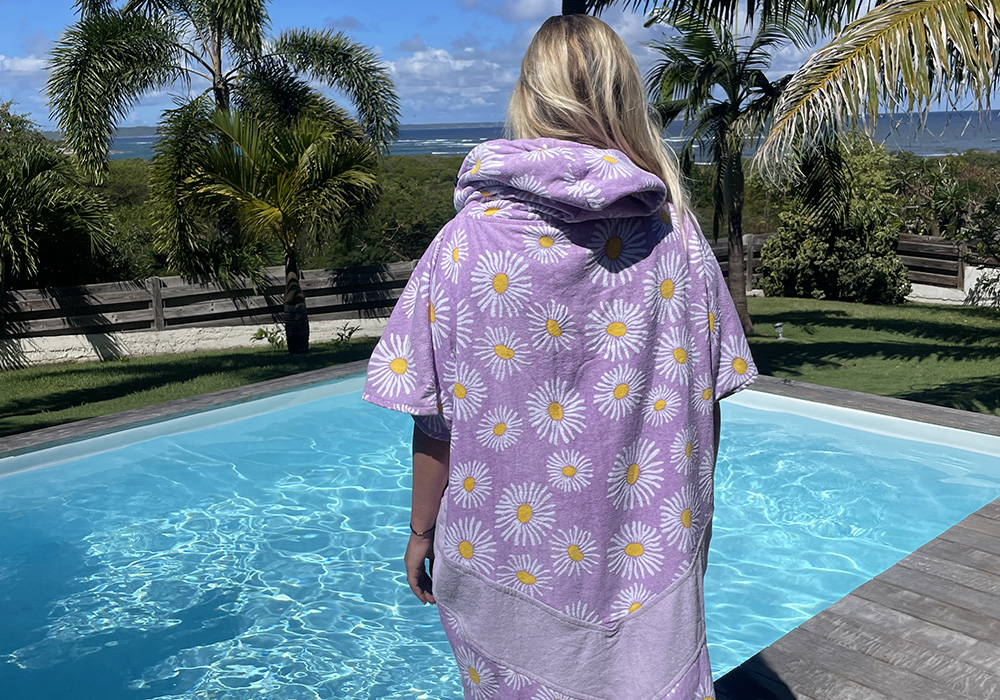 A poncho is much more than a hooded towel. It's a warm embrace after a long surf session, an invigorating dip in the pool or a relaxing shower.
What's the point of a terrycloth poncho, you ask? Well, we've got three words for you: coziness, convenience and style. Let us tell you why.
Coziness
Our terrycloth ponchos are designed to wrap you in softness and warmth. After battling the waves, swimming laps, or simply enjoying a well-earned shower, there's nothing better than slipping into one of these fluffy ponchos. It dries your skin quickly while caressing it with cloud-like softness.
Practicality
Change discreetly and easily. No more embarrassing moments trying to hold a towel around your waist while putting on bikini bottoms or shorts. Thanks to its loose-fitting design, the terrycloth poncho gives you the privacy you need to change comfortably wherever you are.
Style
let's face it, who wouldn't want to look like a superhero stepping out of the water in a stylish poncho? With a range of colors and patterns, you can choose the one that matches your unique style. Not only will you stay dry, but you'll be right on trend too.
So whether you're a seasoned surfer, an avid swimmer, or just someone who likes comfort after a good shower, our terrycloth ponchos are the must-have accessory for your daily routine. You'll wonder how you ever managed without them!
In fact, women's ponchos are slightly smaller than men's, to fit the average woman as closely as possible. If you're taller than average, don't hesitate to look at the "men's" models.
We've developed a T-shaped model that's a little more suited to women's needs. We recommend it for frequent use by women.
Our ponchos are specially designed to avoid exposing yourself in front of others when you're naked under the poncho!