It all started like this...
2008
Jean-Baptiste Caste is a professional windsurfer. He spends his life drying himself between the sea, the beach, the shower… Everywhere. The idea of a new concept of ponchos crosses his mind and will mature during 4 years…
2012
Birth of ALL-IN Sport Beach Company in Hossegor ! After many prototypes and a lot of energy and work. The success is there from the first months of the launch, and the ponchos created by ALL-IN stand out from the crowd: innovation, ultra-qualitative manufacturing, original and flashy design, a real range and different cuts, the poncho becomes stylish thanks to JB!
Today
Put forward by its founder, ALL-IN is the leader and forerunner in the terrycloth poncho market and has become a real brand of accessories dedicated to comfort before and after a session. In accordance with its slogan "The Sweet Transition", ALL-IN brings a maximum of comfort to the practicioners to change everywhere before a session and especially after getting out of the water, thus during all these periods of transition which can be dreadful!
There is no connection with poker, except for having made the crazy bet to launch this brand and to make it today a reference in its sector!
ALL-IN is simply the idea of giving everything for something, it's a commitment without limits, that of JB to design the best products of the Sweet Transition.
The Sweet Transition is even better in video...
"WE CREATE INNOVATIVE, FUN AND PRACTICAL ACCESSORIES TO OFFER YOU MAXIMUM COMFORT BEFORE, DURING OR AFTER YOUR AQUATIC AND OUTDOOR ACTIVITIES, WHILE REGULATING OUR ENVIRONMENTAL IMPACT"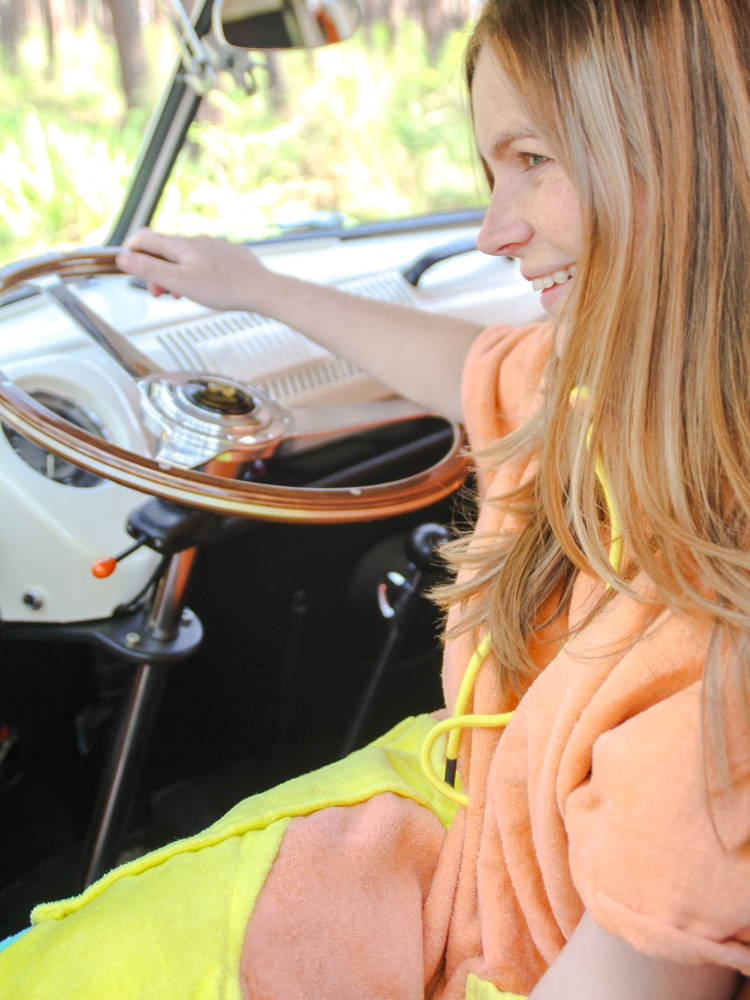 INNOVATION
Every year we develop dozens of ALL-IN prototypes to meet the needs of you and our team of riders. We have received the innovation award at ISPO 2020 (the largest international multi-sector trade fair for the sports industry) in the "ISPO Brandnew award" – "Offshore" selection, for our innovation the SALTY BELT.
COMFORT
Accompanying you in your sports practices and facilitating your transitions (getting out of the water, changing, carrying your gear …) is our motto and our trademark since 2012. For this, we create resistant products, pleasant to wear and to use.
CREATIVITY
We were the first to offer ponchos with original, modern and fresh colors and graphics. Each collection is inspired by nature, travel, cultures, and colors!
SUSTAINABLE DEVELOPMENT
We do everything possible to produce products that respect the environment and we make concrete commitments to reduce the impact of our activity on a daily basis.
OUR ECOLOGICAL TRANSITION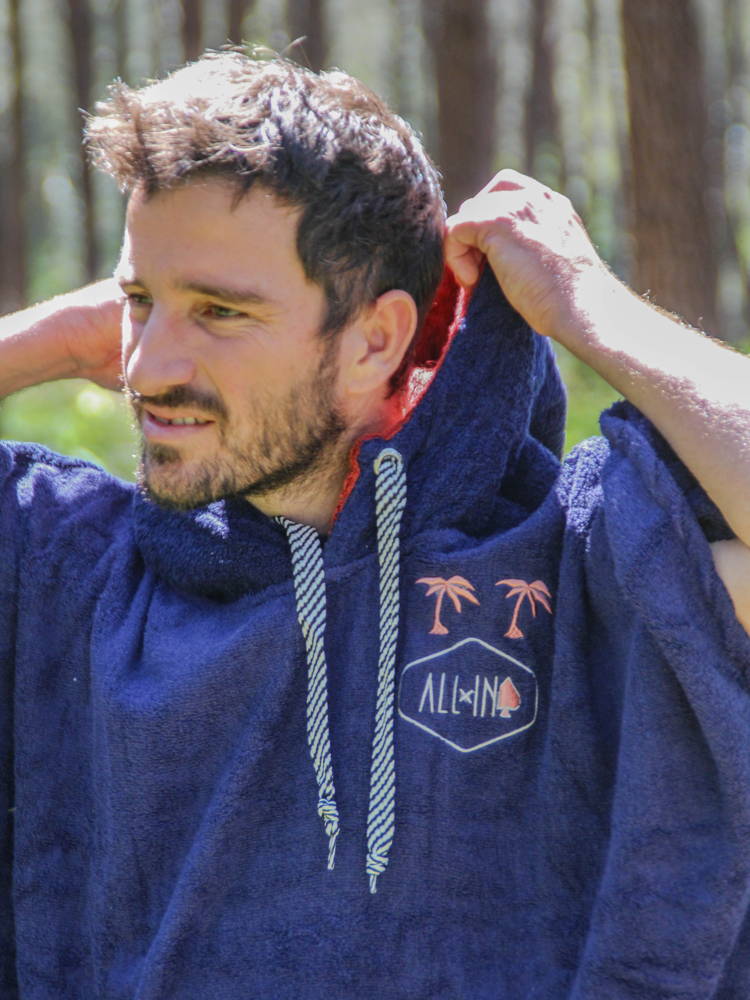 Funder & CEO of ALL-IN
Windsurfer and surfer, passionate and hard-working, he has been leading the ALL-IN adventure for over 10 years.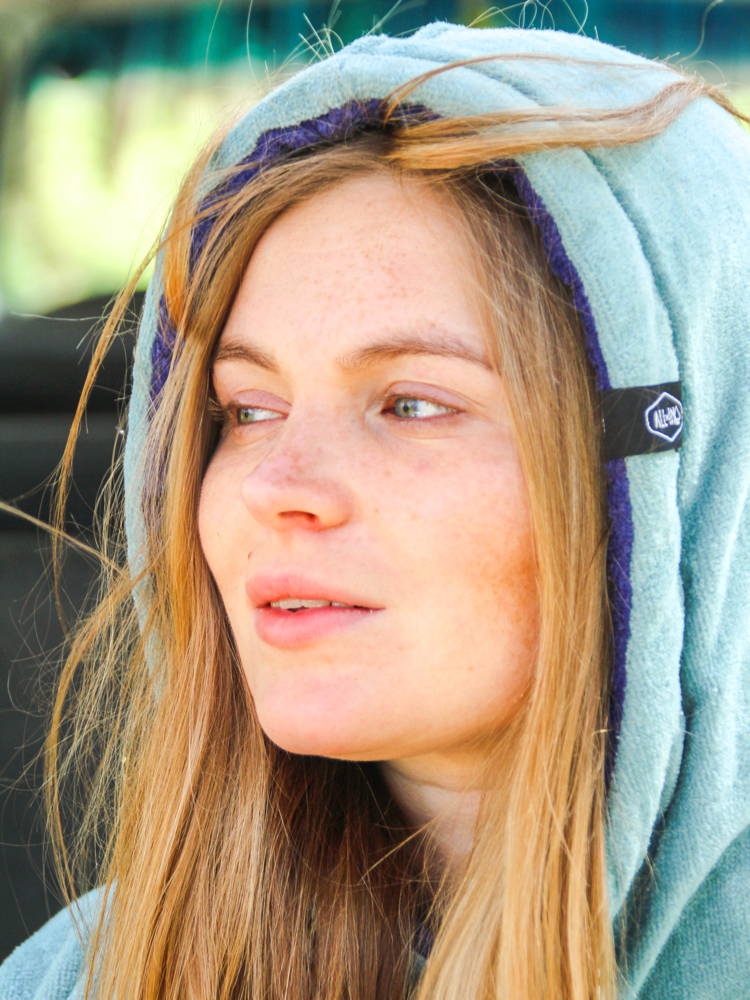 Marketing and communication expert
Marketing and Communication Manager, Julia accompanies and helps JB in all his projects. You will often see her on our website as she is the official ALL-IN model.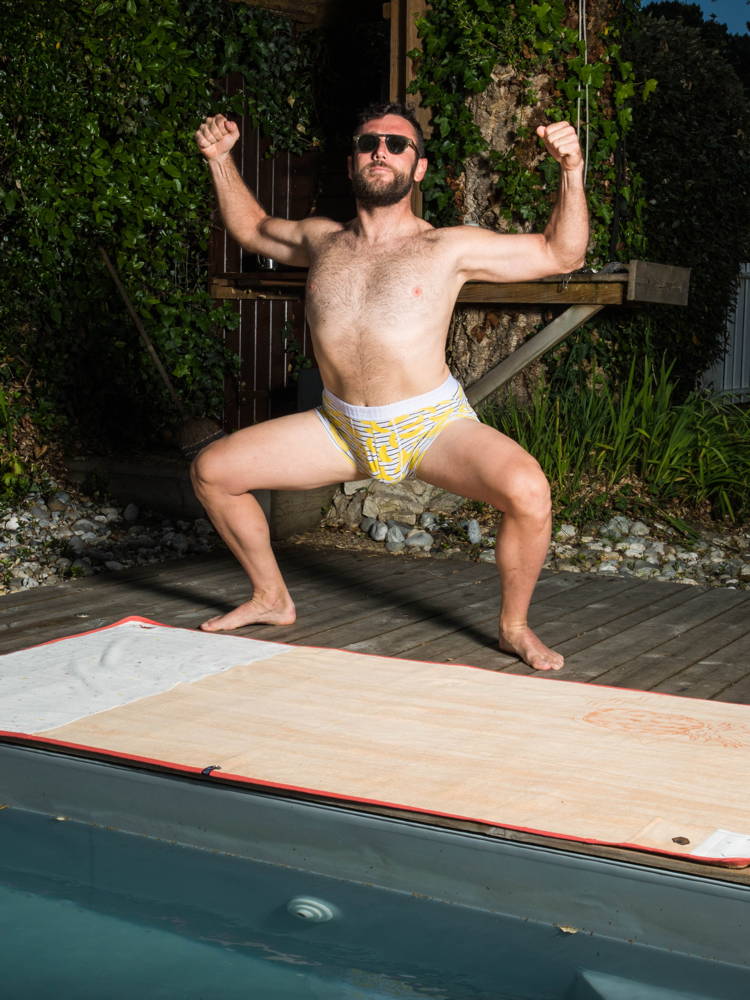 Video Maker
With the Red Slip as Guest Star. They are crazy and that's why we work together. They illustrate our products in an offbeat way. Find all their creations on our YouTube channel.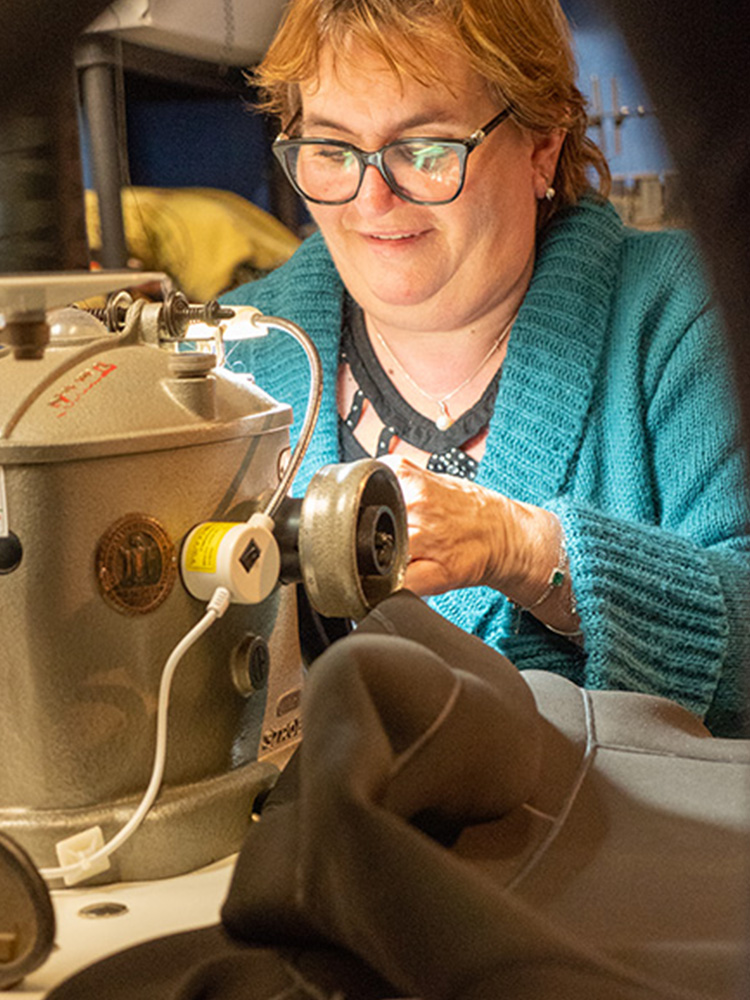 Seamstress
Véronique handles all repairs that come through our neoprene wetsuit repair shop. With more than 30 years in the business, she is a true star of neoprene.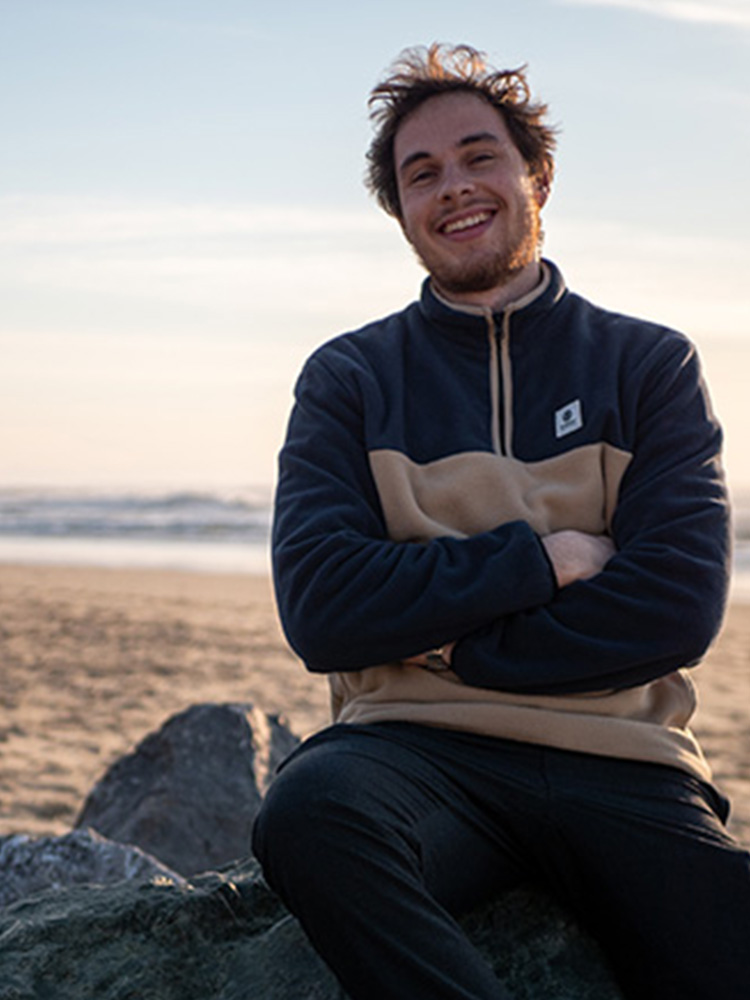 Traffic and Content Manager
SEO, Google and Facebook advertising have no secret for Antoine. Passionate about the web and video, he is also responsible for the sites and produces content from time to time.
Logistics Manager
Fast shipments, thanks to him! Mathias is in charge of shipping our packages via DHL or DPD. He is also responsible for the personalized printing on our products!
Seamstress
Magali joined the team at the beginning of 2023 in the wetsuit repair workshop. She has about 20 years of experience in neoprene and forms a great duo with Véronique!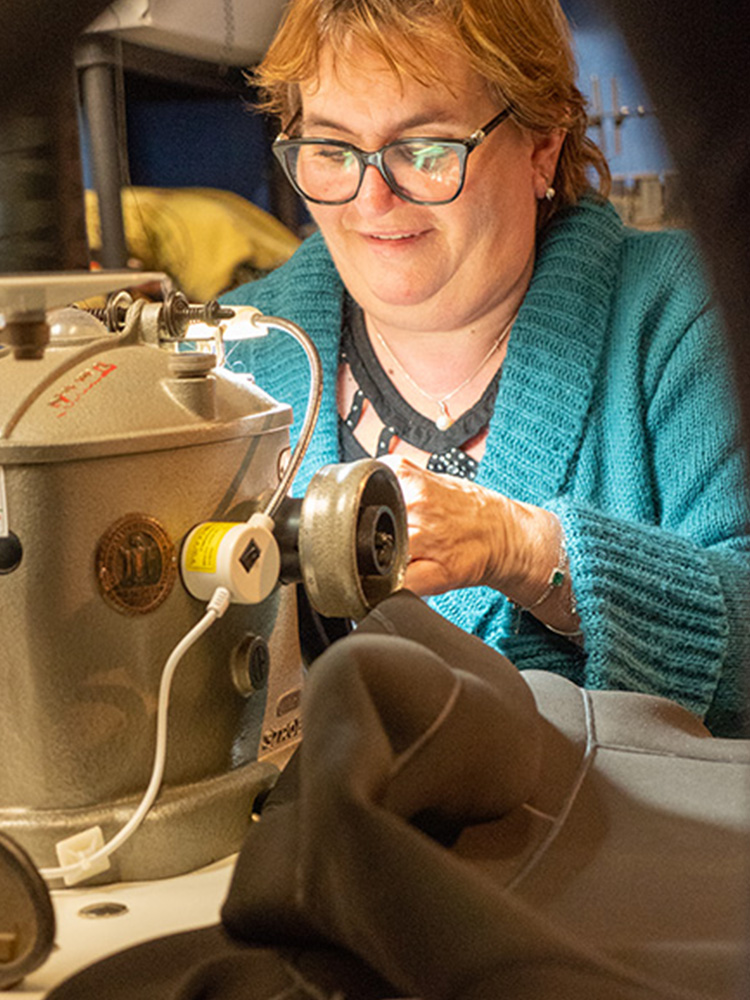 Top model dog
He makes sure your orders are shipped correctly and keeps the stock safe so that all your ponchos arrive on time. He is also one of ALL-IN's models for magazine ads.
They wear the colors of ALL-IN
We believe in them and they believe in our products, wear them, test them… Discover our ambassadors.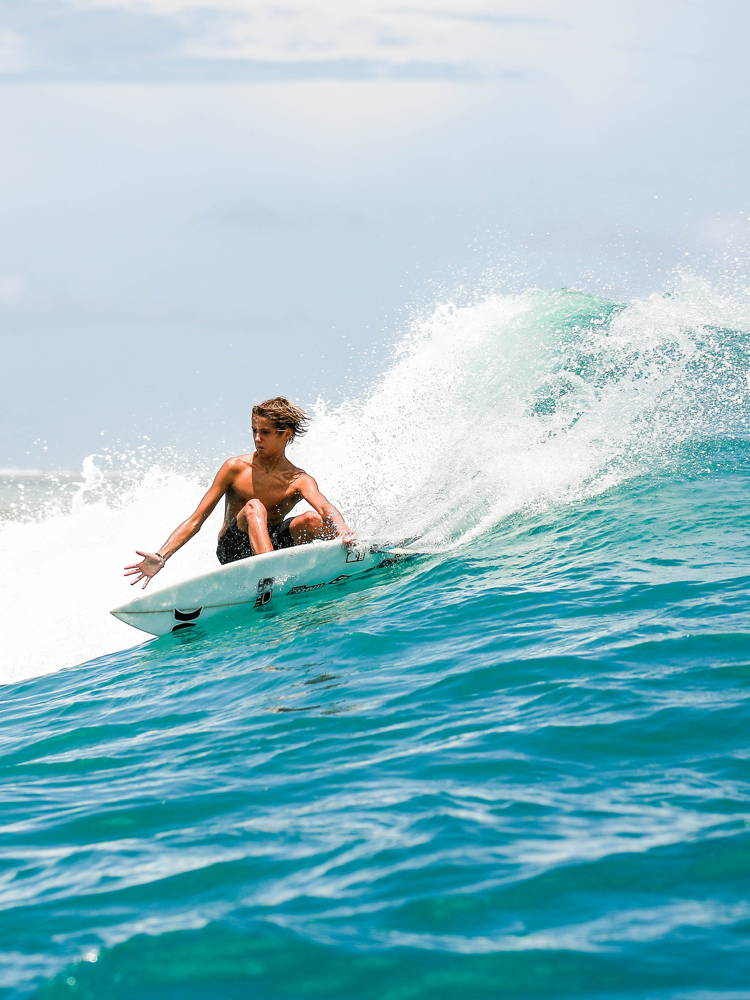 French pro surfer who smashes! His base camp is in Seignosse but he often travels the world in search of the best waves, like here in Mentawaii. For 4 years, Sam has been using ALL-IN products and we are proud to count him among our team!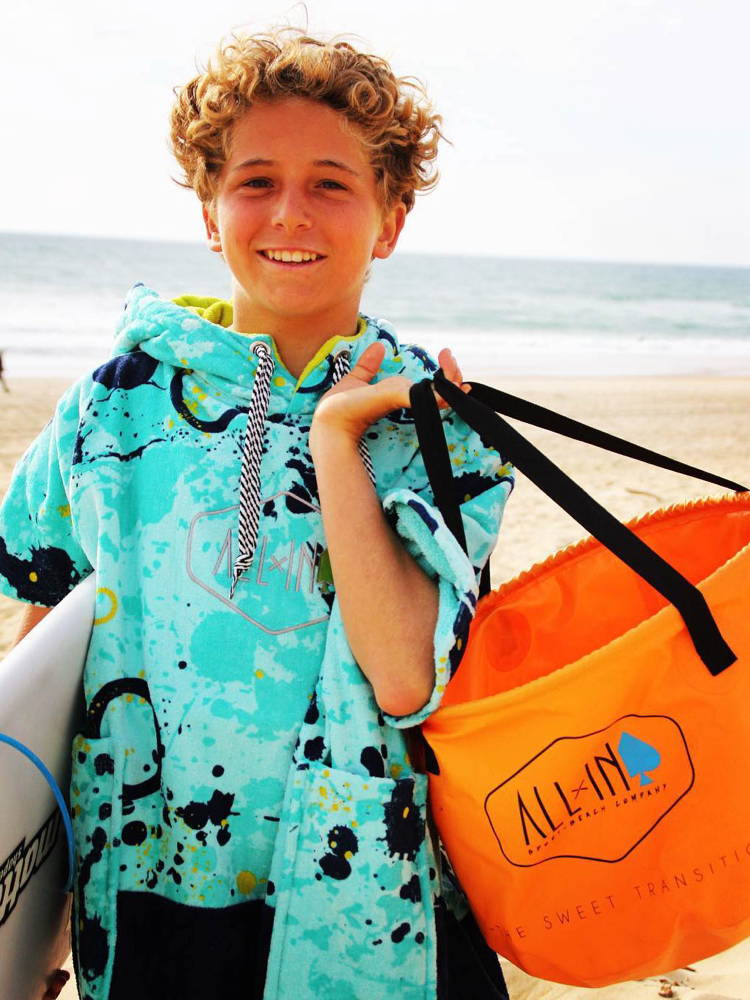 Young surfer from Hossegor who rocks in the water and makes ALL-IN products proud! He is also one of our favorite models for the Junior collection with his angelic face.
All the products I develop are the ones I need when I go surfing or windsurfing. When I'm on the beach and I'm missing something or I'm cold, I think of a product that could fill that gap. For example the V Poncho Long Sleeves is really the Must for me, if I forget it, I am disgusted! The Clean-Kit is also a must: I put all my suits and ponchos in the bucket, I put it on the beach, I change in it when I'm done and when I get home I put it directly in the shower, it's great!