Surf changing ponchos for men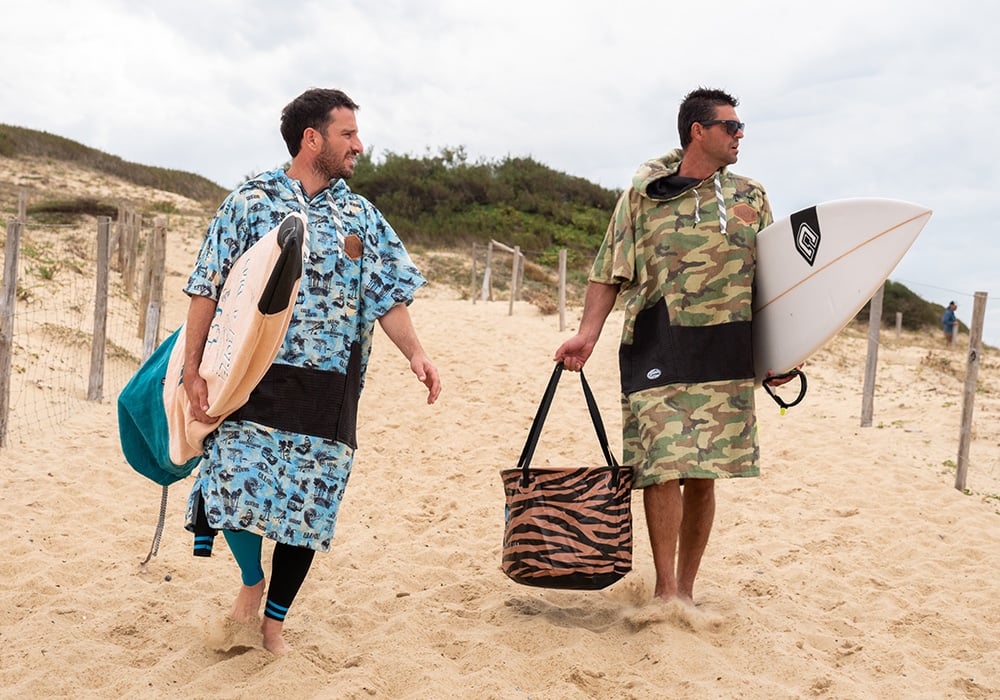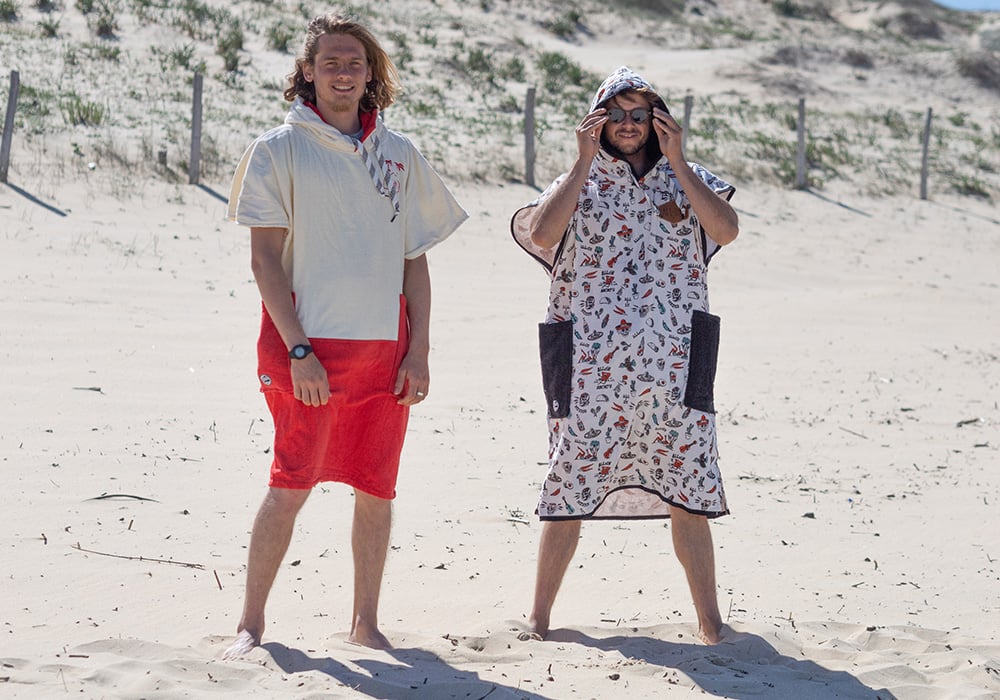 Changing poncho for the surf and the beach
Take for example, you're a skilled surfer or even a novice already bitten by the surfing bug, and you spend your mornings riding the waves. The fish know you by your first name and even the seagulls start to think of you as an integral part of the ocean. But what happens when you get out of the water? You shiver, your body shakes like a leaf and you look more like a frigid turtle than Poseidon.
With its super-practical shape, the surf poncho slips on in a flash, soaking up salt water and keeping your body warm and dry. You can even wear it to change your wetsuit, avoiding the embarrassing stares of bathers as you perform what looks like an eel dance to get undressed.
Sure, you could be that guy, the one who brings a towel, but the question arises: how do you dry off without triggering a mini sand hurricane? This is no mission for an ordinary towel. You deserve better! And here you have it: the terrycloth poncho. Put it on and let it do the work. You can even take a nap in the shade.
Or for right after the shower
And let's not forget its use in the pool and shower. When you get out, the coolness can sometimes be unpleasant, but thanks to your changing poncho, it's no longer a worry. Just put it on to dry off and warm up. Plus, it has that special way of making you feel as if you're wrapped in a cloud of softness. And since there's no risk of it falling off, you avoid the risk of unwittingly turning into the star of a strip show.
If, after all that, you're still not convinced of the usefulness of a terrycloth poncho, then I'm guessing you're the kind of person who likes to feel the cool wind on your wet body, dance around trying to change your swimsuit or engage in accidental nudism. And if so, respect. But for the rest of us, I highly recommend investing in a changing poncho. Because, after all, why choose between functionality and style when you can have both?
Yes, our men's ponchos are slightly larger. They fit the average man in the US.
That's right! At ALL-IN, no one is forgotten. For larger sizes, we recommend our "Big Foot" models.
Our ponchos are quite durable, and most of our customers keep them for years before coming back to us to refresh their accessories.