Insulated water bottle – Orange – 950ML
$39.95
Crafted from the most solid stainless steel metal for a durable finish
You have several fun design options to choose from
Keeps your beverage well insulated so it stays at the perfect temperature
Essential when going on a trip outdoors or while working out
Stay hydrated on every trip outdoors with the Stainless Steel Water Bottle and order yours today!
Product description
Hydration is important, so make sure you never go dehydrated with our stainless steel water bottle. It's built with industry-grade stainless steel that is sure to withstand the test of time with little to no damage to show for it. These steel water bottles are ideal for trips planned in the great outdoors.
Going on a summer camping trip? Plan on fishing until night's end? Maybe you're going for a long hike to get your workout in. Either way, our steel water bottle is the perfect companion to take along the journey!
Product specifications
| | |
| --- | --- |
| Weight | 445 g |
| Capacity | 950ml / 32oz |
| Weight | 445g |
| Dimensions | height 23,9cm x diameter 9,1cm |
Reviews (0)
the plastic-free water bottle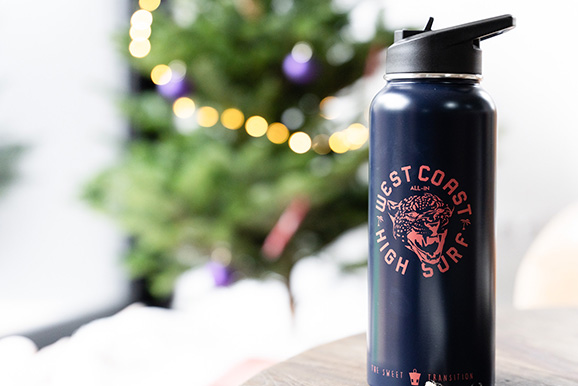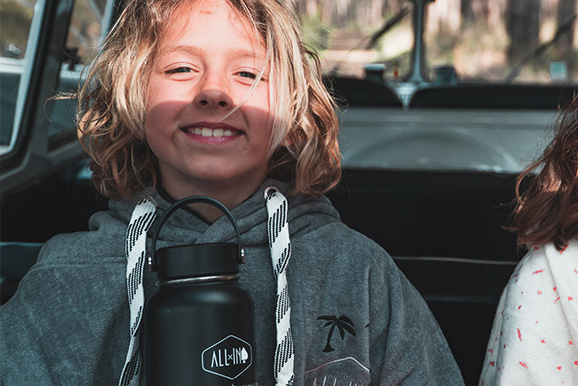 You like living outside, being in contact with nature, enjoying the great outdoors…? Our Outdoor range is made for you. Whether you're a fan of classic camping or wilderness camping, picnicking in the country or lunching at the beach, surfing or paddling on a lake, all of our outdoor accessories have been designed for you and for the planet. No more disposable, make way for reusable! We won't let you die of hunger or thirst thanks to our range of tableware designed for the beach and camping. Our mugs, insulated bottles and soft coolers are functional, light and practical, perfect for those who travel light… but with style! We put the ALL-IN color key on it of course.