Insulated bag – 23L – Sunfish
$39.95
Aluminum insulation maintains your food and drinks at cold temperatures
Great way to prevent anything from rotting or melting in the hot sun
Lightweight material that makes it easy to transport around
Available in a few different design options
Make a trip to the beach worth it with our Isothermal Bag and order yours today!
Product description
Planning a trip to the beach with the family should include an Isothermal Bag. This is the only way to ensure the food and drinks you bring stay at the perfect temperature all day long! Can you imagine spoiled food and melted ice cream at the beach? We can't and we don't want to! So we decided to help all your families in need of the perfect bag to keep snacks and beverages.
The bag is lined with a premium aluminum coating that keeps the interior of the bag insulated and away from the heat. Now you can properly plan a beach day without the sun ruining your food and drinks!
Product specifications
| | |
| --- | --- |
| Weight | 500 g |
| Size | 23L |
| Dimensions | width 33cm x depth 32cm x height 22cm |
| Composition | Nylon exterior and aluminum coating interior |
Reviews (0)
the best way to take food to the beach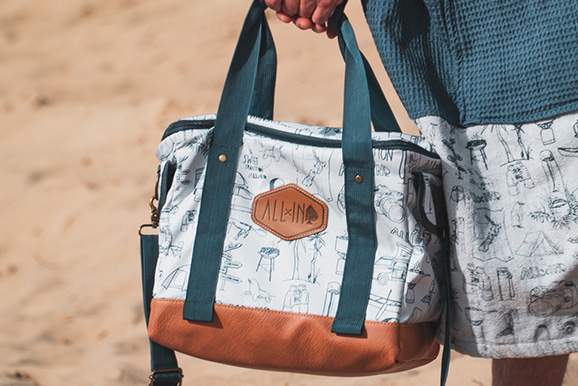 the ideal size for a picnic for up to 4 people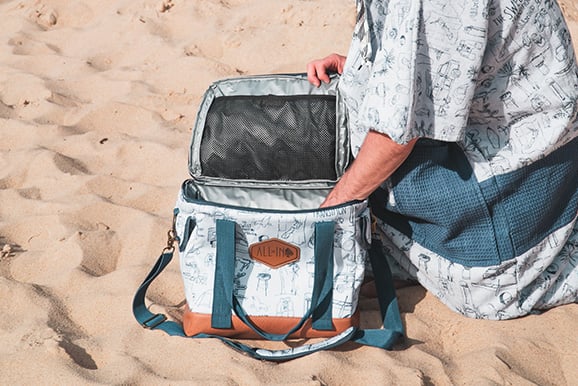 You like living outside, being in contact with nature, enjoying the great outdoors…? Our Outdoor range is made for you. Whether you're a fan of classic camping or wilderness camping, picnicking in the country or lunching at the beach, surfing or paddling on a lake, all of our outdoor accessories have been designed for you and for the planet. No more disposable, make way for reusable! We won't let you die of hunger or thirst thanks to our range of tableware designed for the beach and camping. Our mugs, insulated bottles and soft coolers are functional, light and practical, perfect for those who travel light… but with style! We put the ALL-IN color key on it of course.